An assessment company with over 4 decades of experience in 360-degree feedback and 360 assessment customization, offering a fully managed solution. Clients may choose among existing assessments or have their own created, tailored to their specific needs.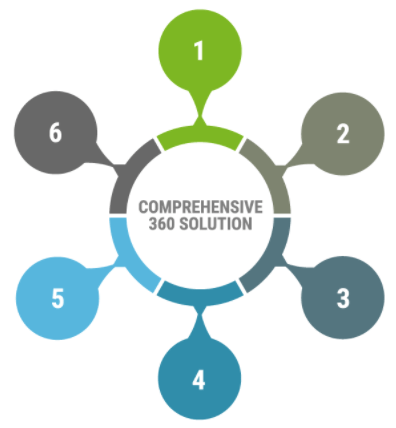 Adapting to Change Mindsets
Agreeing on the fundamentals

We collaborate with you to determine the key tenets of your 360-survey program such as, what is the goal? How will the results be used? 

Selecting the right assessment

Our subject matter experts work with you to select or customize an assessment, ensuring it accurately measures the role in question.

Determining the process

We will partner with you to determine which processes will best achieve the program goals.

Creating a Communication Plan

Proper framing is critical. Communicating the program goals and what is expected of each participant will help with employee buy-in.

Rolling out and supporting the program

Launch date has arrived! Our 360 advisors are available to help manage invitations, reminders, return rate tracking, report delivery and general Q&A.

Leveraging 360 results and follow-up

Working with a coach and creating a development plan is strongly encouraged. Aggregate reports and follow-up surveys are also options.